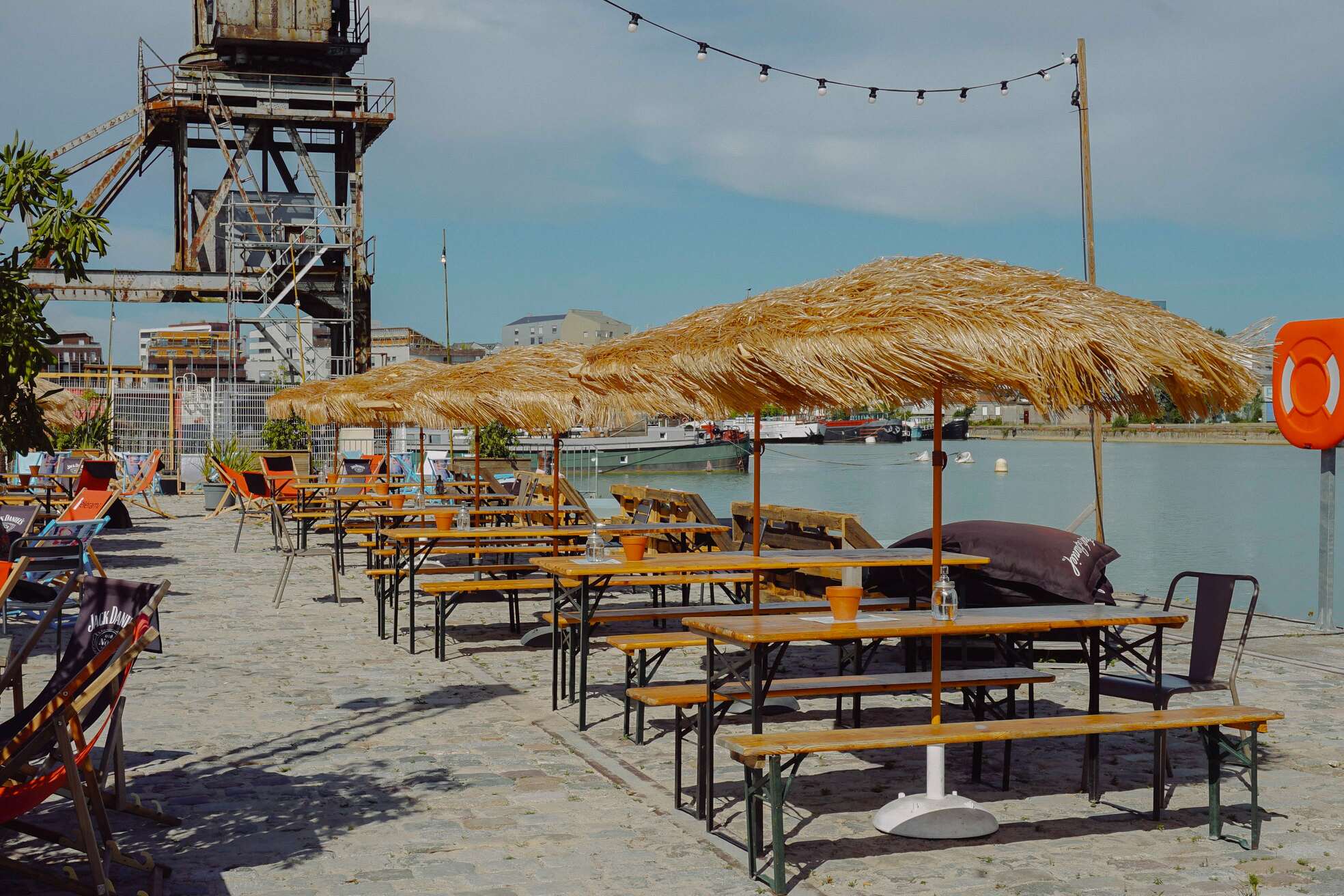 Terrace on the dock and table service to enjoy a drink by the water
A HUGE DOCK TERRACE
Outstanding view on the wet dock (bassin à flot n°1) and La Cité du Vin, huge dock terrace (1000sq.m) and summer bar… The IBOAT beach is a must-go whenever you want to enjoy a nice drink and a super friendly moment standing in the water!
Open non-stop from 12pm to 12am. On-site foodtrucks for lunch. In the afternoon, come and take a rest on our deckchairs and pallet sunbeds. In the early evening, enjoy a sunset chillout drink. Reservation is highly recommended.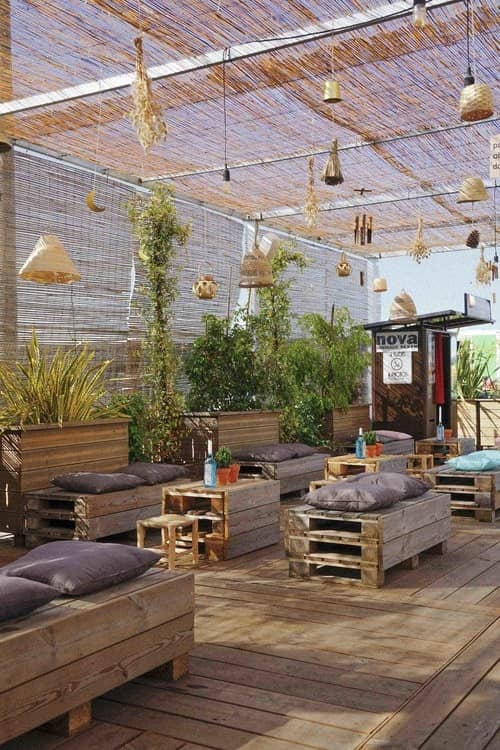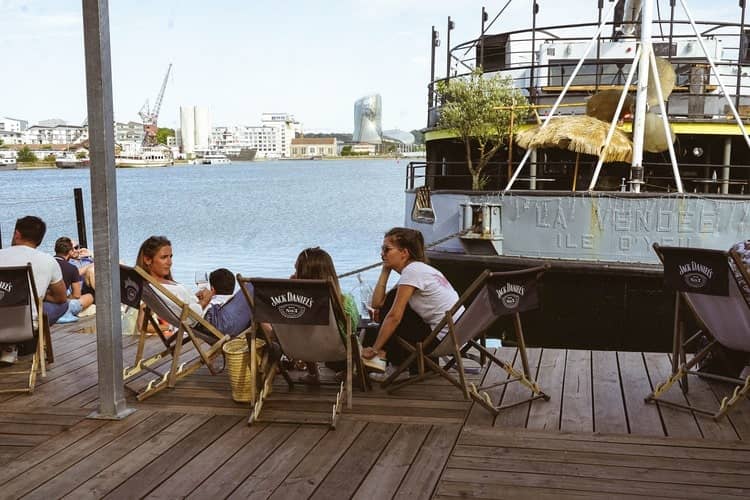 SNACKS: FOODTRUCKS & TAPAS
From 12pm, you will find a couple of foodtrucks on-site, whether you prefer Italian street food, Vietnamese cuisine or Thai like rolled ice cream. At lunch and dinner, our beach menu also provides a small range of tapas, pâtés and marine aperitif.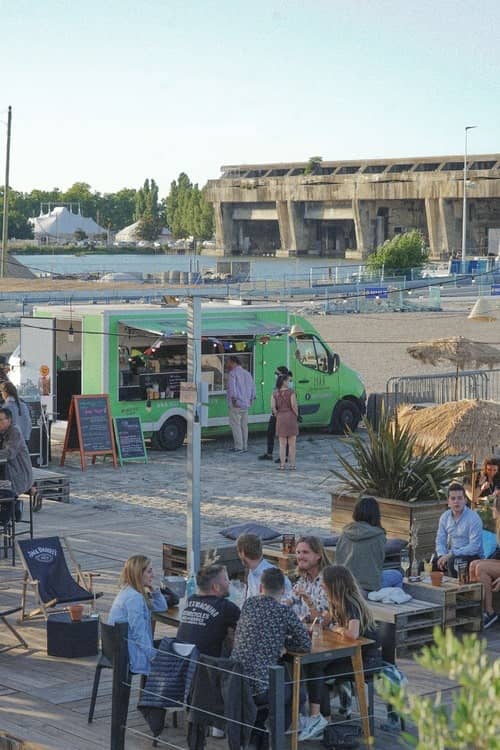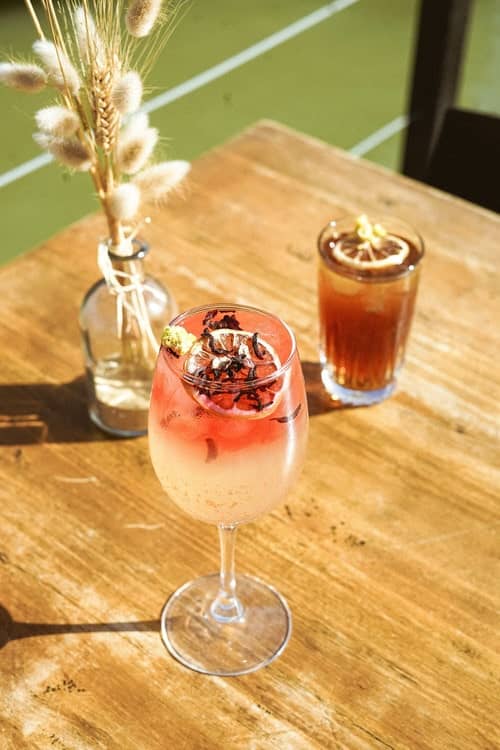 SUMMER CULTURAL LINE-UP
No break in IBOAT's program so that you can enjoy cultural discoveries even during the summer. This year: vinyl records dj sets and cocktails by Le Cancan on Tuesdays (booking required on our website), open-air cinema on Wednesdays (booking required on our website >), barbecue on Thursdays (lunch and dinner) and concerts by the water, dj sets and market on weekends.